Tradesegur
We innovate for everyone's safety
▪ Long business path.
▪ Solid business group present in sectors complementary.
▪ Great capacity to adapt to the environment and the client.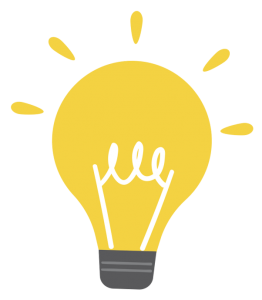 Solutions
We put the technology at your service to offer solutions that add value and allow you to offer more efficient and secure services in order to guarantee public safety in different areas: Road safety, Citizen security, electronic surveillance and shooting ranges.
























With the better technology













References
Microwave radar in side cab, porches and vehicles
LIDAR compact portable laser radars, (Trucam)
Drug detection test with results printing equipment
ANPR systems installed on highways and access to cities for vehicle management, PhotoRed, Seat belt
Autonomous radar systems with solar panel and data self-management
Medium speed control equipment in Badalona measuring more than 50,000 vehicles per day
Improving mobility and security
Alcobendas Polygon
ALPR license plate reading equipment installed in the polygon. We manage to control all the entrances and exits, obtaining very interesting data in order to improve mobility, know the intensity of traffic in the area.         + INFO
Preserving the historic center of Cuenca from road traffic
Cuenca Town
With the trade license readers ALPR of Tradesegur we will be able to control access to the Old Town, avoiding the permanence of unauthorized vehicles that exceed the established time, which will make it easier for us to devote more space to the viandate promoting tourism activity. + INFO
Safer population roads reducing speed
Dirección General de Tráfico, DGT
The installation of Tradesegur section radars will facilitate the respect of speed limits on the CL-602 road as it passes through several municipalities of Cuéllar, allowing its neighbors to move and live with greater security. + INFO
Pioneer installation in dog training
Servicio Cinológico y Remonta de la Guardia Civil (SECIR)
Dogs are educated and trained on a game basis and thanks to this new facility designed by Tradesegur we managed to make a qualitative leap in their training, accustoming them to real situations and preventing the environment from causing them stress.         + INFO
Ecological mobility and speed control
Madrid Town
We are committed to ecology by incorporating into our fleet of surveillance vehicles the first hybrid car equipped with the latest technology to detect speeding, Tradesegur Multaradar C.          + INFO
Maximum security in the discharge of weapons
Policía Municipal de Madrid
Weapons training enclosures should not skimp on safety means to prevent carelessness from causing personal injury. Thanks to These designed unloading drawers minimize the risk of unloading weapons.    + INFO
Fully autonomous, anywhere